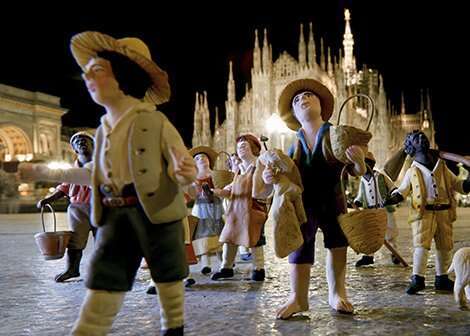 Autogrill carries forward its commitment to corporate social responsibility. The Company is one of the supporters of "Terra Madre Young: we feed the planet", the event organized by da Slow Food and Slow Food Youth Network in Milan from 3 to 6 October 2015 and focusing on the future of food and nutrition.
Thanks to funding from Autogrill, a number of Small Scale Producers from the southern hemisphere will be able to join the over 2,500 young (under 40) delegates from all over the planet who will be speaking about their experiences and discussing agriculture, distribution and consumption issues.
In the year of the 10th anniversary of its Sustainability Report, Autogrill is thus consolidating its partnership with UNISG, a long-term collaboration that has led to the development of a new model of sustainable development, of which Il Mercato del Duomo and the Bistrot format in particular are the most significant examples.