We believe firmly in the value of training as a tool for continuous improvement. We believe that career development also takes place through a complete awareness of strengths and areas for improvement, both in terms of performance and competence. For this purpose, we provide programmes aimed at promoting and supporting professional growth and skills development to employees both at our headquarters and across our network.
For employees in our network, training programmes are tailored to the specific characteristics of each country, whereas their topics and contents are the same for all staff at the European Headquarters.
We involve our resources in the process through:
Annual evaluation of individual competences;
Collection of suggestions made by employees;
Self-application for available courses
Academy
Academy is the new training programme we launched Europe-wide in 2014 for Headquarter's staff. This tool allows us to offer our employees a complete catalogue of training and development activities aimed at strengthening their skills and professional effectiveness.
Academy is:
a single training programme designed for all countries of Europe;
a rich catalogue of professional development initiatives;
a set of differentiated routes;
100% in English.
Why Academy:
to extend the range of competences of our people and develop independent professional effectiveness, in line with the organisational needs
to offer employees learning opportunities
to share a common methodology to be applied throughout Europe
EmpoWer
Within the Academy program, EmpoWer is our first ever internal mentoring project, created with a view to developing and enhancing crucial corporate and organisational conduct to the growth of our people and Autogrill as a whole.
The programme allows participants to interact directly with colleagues of greater work experience, thereby representing a privileged channel for learning new skills and enhancing organisational competences.
It therefore forms a sort of "cascade" training, where our managers hand down to colleagues what they have learnt over the years.
In its first edition Empower had has been focused on gender and the topic of female leadership.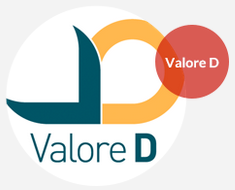 Since 2012 we adhere to Value D, an Italian association of large companies to support women's leadership. Objective of the association is to promote a new cultural model that foresees full participation of women in economic and social life of the country.
A great many women working at the central headquarters of Autogrill have thus been able to attend seminars and meetings representing important tools and knowledge for individual professional growth.
Academy Operations
Academy Operations is the programme through which we support the training and professional growth of employees at our stores. Academy Operations already offers courses in Italy and Spain and is preparing to expand to France and other Western European countries. 
Academy Operations is:
a wide range of courses for all store employees, from representatives to store managers
a set of growth opportunities tailored to specific roles
a mix of training experiences including in-class sessions, tutoring and e-learning, as well new-generation tools such as apps to support on-the-job learning.