The Italian lifestyle brand VAPIANO, founded in 2002, has an innovative "Fresh Casual Dining" concept that established a new category in system catering: the restaurant concept centers around quality, uncompromisingly fresh ingredients, and transparency. Pasta, pizza dough, sauces, dressings and dolci are all made fresh every day on site, directly in front of the guests and "customized" to the guests' special requests. The cozy atmosphere in each VAPIANO is enhanced by long oak tables that foster communication, a tall olive tree, and a comfortable bar and lounge area. The restaurants will be specifically designed and engineered towards the needs and demands in travel locations, with eat in and takeaway options.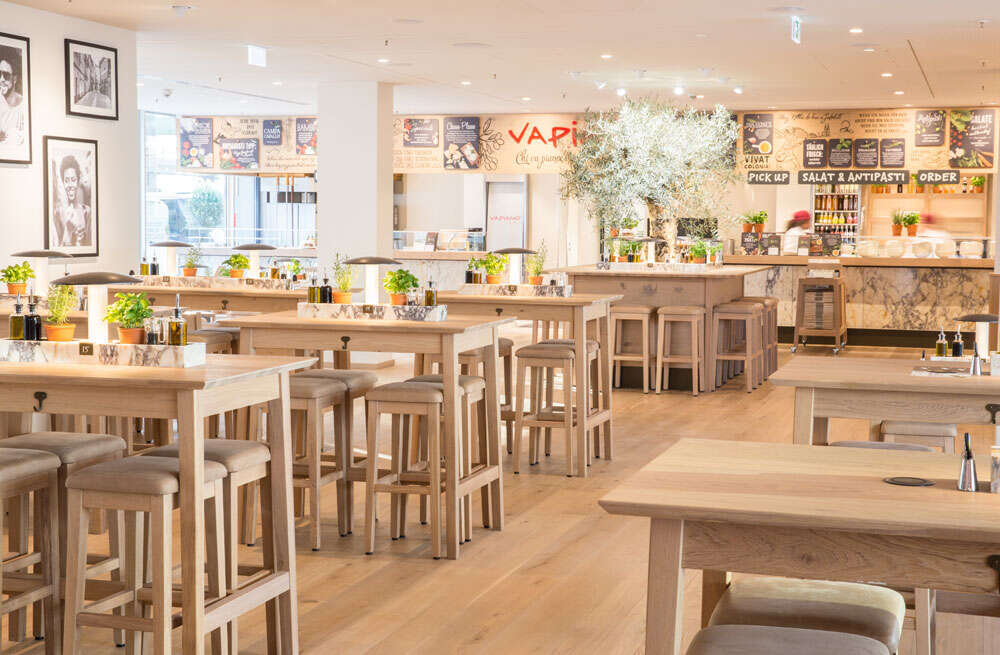 The brand format is being developed as a franchise model with Autogrill Group; the subsidiary HMSHost International currently operates food & beverage outlets at 42 airports and 21 railway stations worldwide.
We are very pleased to be working with Autogrill Group, the perfect partner for our further expansion in high-traffic travel hubs. This collaboration will enable us to open more VAPIANOs in  international locations and further increase our profile. After a successful test phase of our pilots, we will make a joint decision about further strategic expansion
Jochen Halfmann, CEO of VAPIANO SE
We are proud to start this new partnership with the brand VAPIANO. Within our portfolio, the brand is an enrichment for our organization and reflects the need of our guests. VAPIANO is known for its food preparing 'a la minute' in front of the guest. We believe passionately in the power of this brand at high traffic locations creating consumer demand and value for future business partners and look forward to a building our partnership.
Walter Seib, CEO of HMSHost International