Tyler Pitman, Restaurant Portfolio Director HMSHost North America, tells us about the partnership experience with international Celebrity Chefs. From the first project, with chef Wolfgang Puck over ten years ago, to a portfolio of restaurants of excellence in American airports: a success story. 
Where did the idea of working with Celebrity Chefs in airports come from?
The demand for quality food & beverage, plus fresh, genuine ingredients, in addition to all-round gastronomic experiences is today an ever-growing, consolidated trend.
"Television has definitely played a crucial role in spreading the culture of good food with the general public," explains Tyler. "The fame of starred chefs, on both a local and national level, has grown considerably thanks to cooking shows".
But not only - as part of the airport growth strategy, the idea of offering transit passengers a classy, evocative experience is a revolution in the traditional concept of a stopover. "Today, we can offer a dining experience on the same level as the best city restaurants" - all this in an airport. 
Airports and starred chefs: a difficult combination on an operative level?
"The details are considerable and initially it was not simple: combining the characteristic of an airport location with the needs of top-quality cuisine is a challenge that we won thanks to the partnership we have developed with the chefs".
Conceiving and creating a gourmet restaurant in an airport means overcoming the frequent obstacles of limited space, food preparation technologies different from traditional ones and extremely rationalised storage and refrigeration areas.
The results derive from close collaboration with our chefs, whom we work with in complete synergy right from the start of the project. In particular, in order to overcome logistical difficulties we need to rethink a gourmet concept and recreate one suited to the expectations and needs of a different kind of clientele: travellers.
Rewriting menus and recreating dishes that are often the signature trademark of their authors calls for great reciprocal trust in the project: it is only by uniting our operative skills and the chefs' experience that we can achieve innovative solutions, often experimental when compared to city centre restaurants.
How do you guarantee a unique experience?
"You need to work to create an atmosphere, without neglecting any detail:  everything, from the menu, to service and design is studied to provide comfortable surroundings that recall the gourmet experience generated by the founder chef," says Tyler.
To achieve this objective, the signature restaurants in the most important American airports are managed directly by personnel selected by the chefs to transfer the experience and recreate the same atmosphere despite the totally different setting.
Design of the interiors is crucial and every single detail is approved personally by the chefs, as a tangible vehicle of a brand identity with value, built over time. Clients visiting either the city restaurant or the airport one will recognise characteristic features, atmospheres and fully enjoy a luxury dinner, forgetting they are on their way to somewhere.
After more than ten years from its origins, what is the outcome of this project today?
"We are totally satisfied by this partnership and we are proud to confirm that the chefs are too. It has been a very valuable learning curve for both parties".
Today we manage gourmet restaurants in many airports in the United States and we have no intention of stopping. We are expanding our partnership portfolio, with the short-term introduction of Mike Isabella in Washington DC and other new names due to join us soon such as Jose Andres, Roger Mooking and Michael Voltaggio. 
We have helped to create and spread in the sector the culture of top-quality food and today it is the airports themselves that push to host a taste of city gourmet food. 
And not only; in Phoenix, where we manage two restaurants before you go through security, we welcome diners who choose the airport as their location for a meal out.
"In brief? A huge success".
Lorena Garcia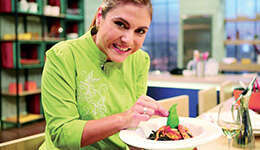 in Atlanta Hartsfield-Jackson and Miami
Rick Bayless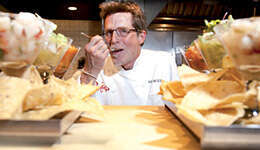 in Chicago Tortas Frontera at Chicago O'Hare International Airport
Todd English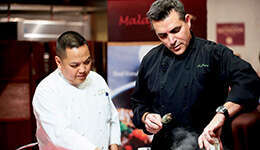 in JFK di New York, al Boston Logan International Airport e al Las Vegas McCarran
Wolfgang Puck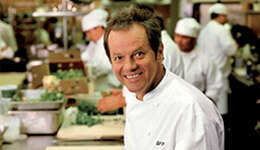 in more than 40 airports eg. Boston Logan, Chicago O'Hare, Las Vegas McCarran, Minneapolis-St.Paul, Salt Lake City, Seattle-Tacoma e  Lambert-St. Louis
Kathy Casey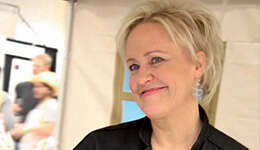 in Seattle - Tacoma International Airtport
David Burke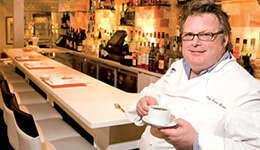 in Las Vegas - McCarran
Michael Voltaggio's ink.sack,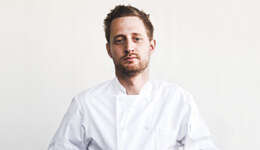 Tom Bradley International Terminal at Los Angeles International Airport