Another successful year for the Autogrill Group, which collects 10 prizes at the FAB AWARDS 2019, the international "Oscars" for food in travel contexts, organized by the trade magazine "The Moodie Report". The ceremony this year was held for the first time in the United States, at the Dallas Fort Worth International (DFW).
10 are the prestigious awards that the Group won during the awards night on Thursday 27 June, reaching positions of maximum importance in the following categories:
Outstanding Airport Restaurant Design of the year - AIR (Zurich Airport) 
Fab Outstanding Small Airport concept  - Bia Mara (Halifax Stanfield International Airport)
In evidence: AIR is located landside at the airport just before security and has a total floor area of 1,637.1sq m. The concept features a number of food counters and combines restaurants, a bakery, a bar and an open air terrace. Autogrill wanted to create an international concept with a "local touch".
Highly Commended
F&B Team member of the year - Emily Moreira (Dallas Fort Worth International Airport), Freddie Maldonado (Tampa International Airport), Adda Amrani (Amsterdam Airport Schiphol), Mai vu Binh Minh (Da Nang International Airport)
Airport chef of the year - Jeff Steelman, Murali Murthy Gantashala
Regional awards
Airport health-centred or vegan offer of the year - VIT (Amsterdam Airport Schiphol)
Enviromental initiative of the year - BioCups and BYO Cups (Australia)
F&B Marketing & promotion campaign of the year - 1,000 Acts of kindness (multiple location)
Jeff Steelman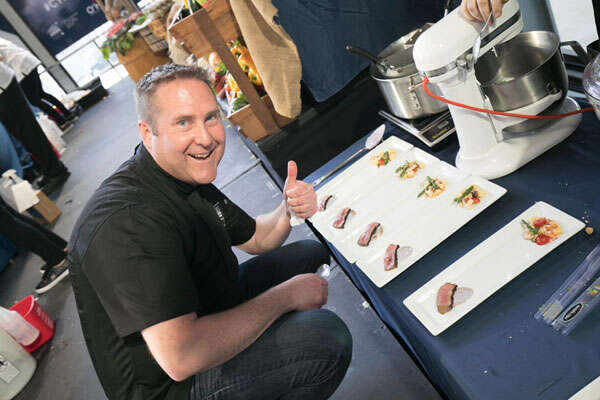 This year FAB Awards gives the spotlight to vital component of the dining experience – the chefs who create the cuisine that travellers consume – were recognised in a new award: Airport Chef of the Year. We're proud to announce Jeff Steelman and Murali Murthy Gantashala, as Airport chef of the year.