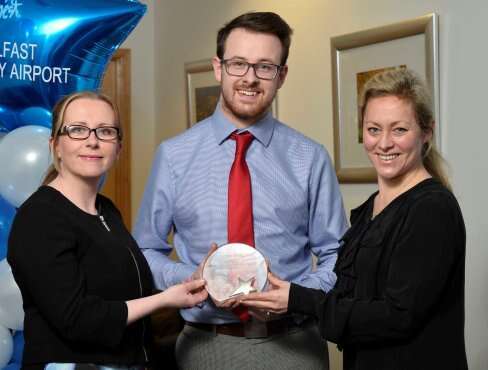 George Best Belfast City Airport has hosted its first ever Commercial Partner Awards recognising and celebrating the success of its retail, service and food and beverage tenants.
Focusing on customer service, the Awards encouraged entries from businesses operating within the airport and their employees across four categories.
HMSHost International has received the prize as Best Food and Beverage Partner for the concept Bushmills Bar.