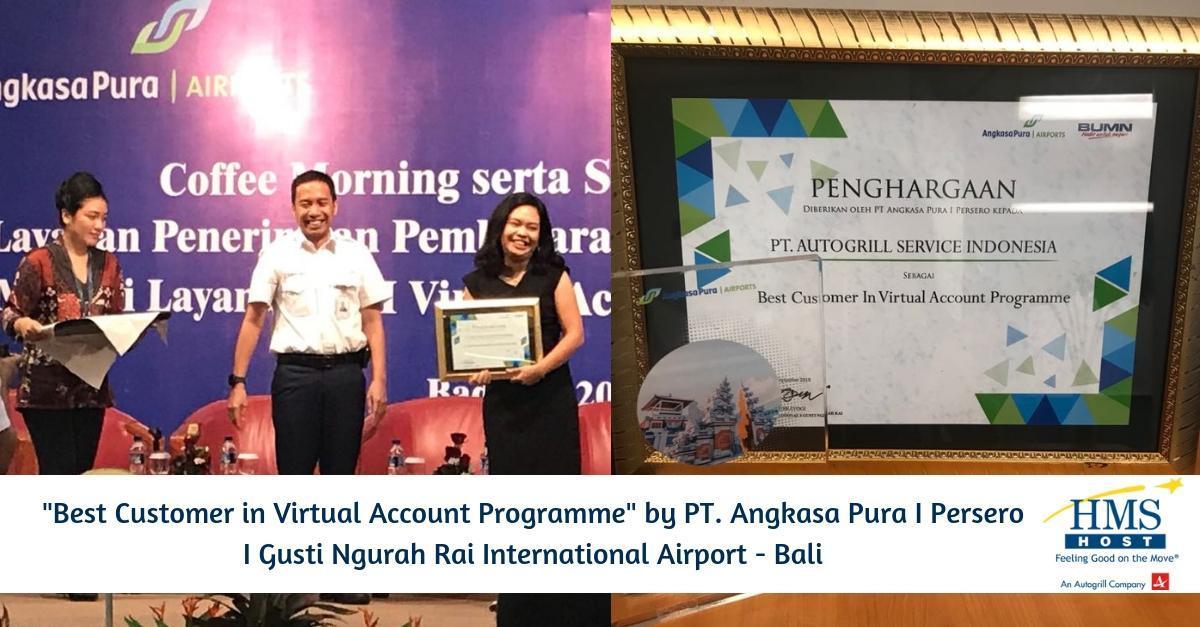 This recognition reflects the everyday commitment of Autogrill Indonesia on diligence process of delivering on time financial compliance and moreover to support Angkasa Pura | Airports with virtual account program.
#BeReliable
It wouldn't have been possibile without the entire team dedication which is driven by the #BeReliable work ethic value and always works to take positive steps.
Well done!
This is why they're already ready for new and exicitng challenges!


Discover Autogrill Indonesia
Autogrill Indonesia is a daughter company of Autogrill Group and has been in the country since October 2013. The first establishment was made in Bali, revealing uncompromising services with nine food and beverage stores in order to offer impressive selection of comprehensive brands as The Coffee Club, Pizza Hut, La Place and a personalized menu reflecting its locale taste and strong characters as Two Tigers and Two Dragons.
Even in Indonesia, the mission of Autogrill is to #FeelingGoodOnTheMove, helping people on the move to reach their destination happier, safer and more gratified through their food and beverage and service offerings.
Autogrill Group through its subsidiary Autogrill Indonesia manages:
NGURAH RAI INTERNATIONAL AIRPORT, BALI
International Departure (Airside area)
La Place
House of Beans
Two Tigers
International Departure (Landside area)
La Place
The Coffee Club
Two Dragons
Kantin Kafe
Domestic Departure (Airside area)
Pizza Hut
Urban Food Market
TERMINAL 3 ULTIMATE, SOEKARNO-HATTA INTERNATIONAL AIRPORT, JAKARTA

International Departure (Airside Area)
Costa Coffee
Delice Maison
Djournal Coffee
Colette & Lola
Two Tigers
Burger King
Kitchenette (coming soon)
Crystal Jade (coming soon)
Street Food Market (coming soon)