According to estimates by the United Nations' Food and Agriculture Organization (FAO), food waste has reached very high levels in the world today. Around a third of all food products in the world is lost or wasted in the various phases of the food chain, from production to consumption. This fact can be quantified in around 931 million tonnes of food, the cause of 10% of greenhouse gas emissions1.
Autogrill acknowledges the need to combat food waste of wholesome and still edible food products and is committed to doing so in all the countries it operates in by introducing solutions that optimize food processing and optimize the handling of raw materials.
Action through innovative strategies and team work
In 2022, Autogrill stepped up its commitment to fight food waste on multiple fronts. On one hand, it's constantly designing recipes and food preparation processes that optimize use of raw materials. On the other, it studies and devises innovative strategies that minimize unsold product surpluses by matching production volumes to expected traffic. Where such operating measures are insufficient, surplus food is redistributed through collaboration with entities such as no-profit associations.
Discounting and collaboration with no-profit organizations: Autogrill's no waste partnerships throughout the world
Where possible, Autogrill employs end-of-day discounting mechanisms for unsold products. In Europe in 2022, it stepped up its collaboration with Too Good To Go, a service/application that fights food waste by enabling contacts between companies and users, who can buy unsold products at the end of the day at cut prices. Already active in France for some years, this platform has now been extended to other European countries, including Italy, Austria, Switzerland, Belgium and Germany.
In many European countries, products nearing the end of their shelf life – i.e. their commercial life – are discounted by 50% to incentivize purchasing and avoid waste, as in France for example.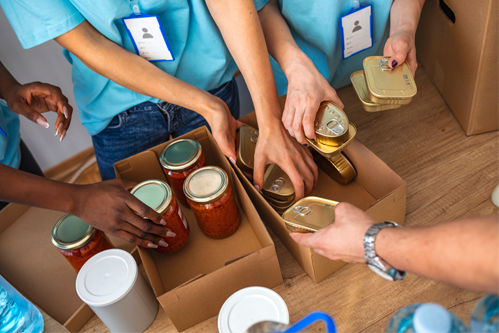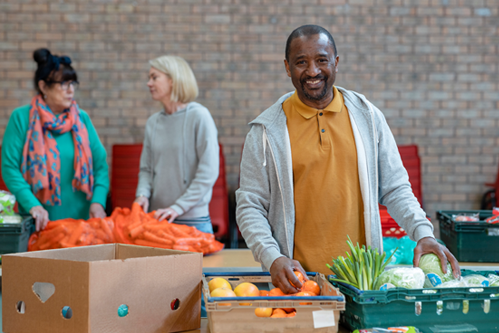 In Italy, recovery of such food also involves distribution to no-profit associations that collect surplus food for redistribution to people in need. In this way, products donated reacquire value and become a precious resource. Significant partnerships in this context include Banco Alimentare and Pane Quotidiano, both active for some years now, to which Autogrill donates surplus food from its central stocks. In 2022 alone, over 129,000 products (weighing around 130 tonnes) were recovered and distributed. Also in 2022, the Company decided to make a contribution to Banco Alimentare for every Menù Pausa Perfetta sold. Food products representing the equivalent of 150,000 meals were donated to select charities..
Elsewhere, numerous collaborations were renewed in North America, including the one with Food Donation Connection (going back to 2011) that enables surplus food to go to local charity associations. To this end, a platform has been put in place to track such donations and dialogue directly with FDC.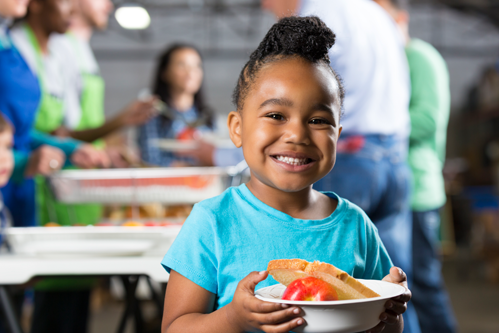 Towards a zero waste tomorrow
Commitment to fighting food waste is one of the central points in Autogrill's
Make It Happen
sustainability strategy, which is pursuing, among other things, United Nations Sustainable Development Goal 12: ensuring sustainable consumption and production patterns. Targets under this goal also include a commitment to halve global per-capita food waste at retail and personal consumption levels by 2030 and reduce loss of food in production and supply chains.
In this context, Autogrill Group donated a total of 2.3 million euros in 2022, mostly in food products, and ran over 100 projects in support of people in need of meals and basic foodstuffs.
The Company is planning to intensify its efforts in the future by extending existing collaborations and forming new partnerships in the spirit of openminded engagement that has always defined Autogrill.
1 SOURCES: