Leader in the airport channel in North America.
In FY2019 preliminary consolidated revenue performance, Autogrill posted an increase of +6.4% mainly driven by airports in North America. A positive trend confirmed in the opening of year 2020, with the agreement signed together with the Clark County Board of Commissioners. The current concession to manage food & beverage services at McCarran International Airport (LAS) in Las Vegas has been extend until 2035, with revenues for the Group valued nearly $1.5 billion in the period.
Refurbishment of current stores and additional spaces
HMSHost currently operates over 60 restaurants in the airport such as Sammy's Beach Bar & Grill, Las Vegas ChopHouse, Metro Pizza, PGA TOUR Grill, Ruby's Diner, and Brookwood Farms BBQ. About recent openings, it is worth mentioning the American fast casual restaurant chain Shake Shack and the first North American airport-located Pret A Manger, the international sandwich shop chain based in the UK which has had an ever growing following also in the USA.
Along with the redevelopment of its airport offerings, further planned developments will begin opening by 2021: anticipated new openings include some of the Group's proprietary concepts designed with travelers in mind, susch as La Familia and PZA, as well as some of the Las Vegas region's most beloved local coffee and restaurants brands.
Las Vegas ChopHouse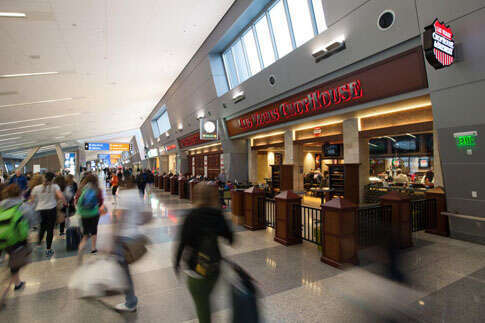 Sammy's Beach Bar & Grill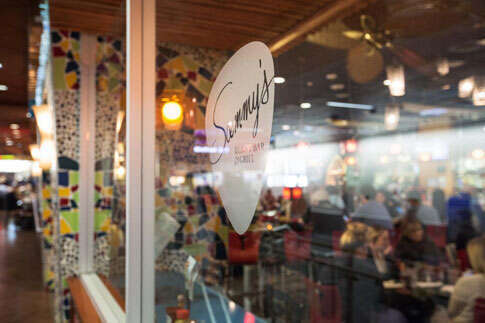 McCarran International Airport - owned by Clark County and located in Paradise in the U.S. state of Nevada, about 5 miles south of Downtown Las Vegas – wants to be a global leader and the best provider of excellence in customer service. In its long history begun in 1942, McCarran has always known how to renew itself and today is one of the top ten airports in the United States with nonstop flights to cities in North America, Europe and Asia. With traffic constantly increasing over the last nine years, this airport has reached its all-time record in 2019 with 51.5 million passengers (+3.8% compared to 2018).