On 21st of February, Autogrill Group through its subsidiary HMSHost, in partnership with KIND Hospitality, Inc. and Emerging Domestic Market Ventures, LLC, was awarded a 12-year contract to bring an outstanding line-up of new food and beverage locations to the airport's modernized Terminal 3.
The new restaurants

Phoenix area favorites Joyride Taco House and Postino will bring excitement to the new Terminal 3 South Concourse: the first brings its tasty tacos, delicious cocktails, fun vibe and dynamic presence to travelers; the other, Postino, adds its unique wines, colorful bruschetta boards, and its warm, edgy culture to the terminal.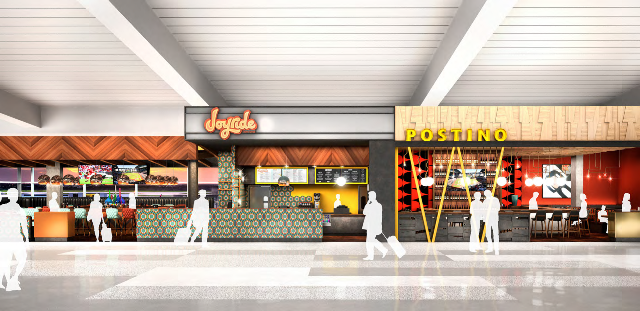 Autogrill Group will also debut the PHX Food Hall in the Terminal 3 South Concourse. This new open and inviting space will include Panera Bread, local food truck favorite Mustache Pretzels, as well as Shake Shack's critically acclaimed, modern day "roadside" burger stand.
The Parlor pizzeria, a local restaurant voted #1 by Arizonans for their artisan pizza and handmade pastas, is expected to open in late 2018; a new Starbucks® store is on the way too, not only just for a fast coffee, but with a beautiful design Phoenix skyline inspired.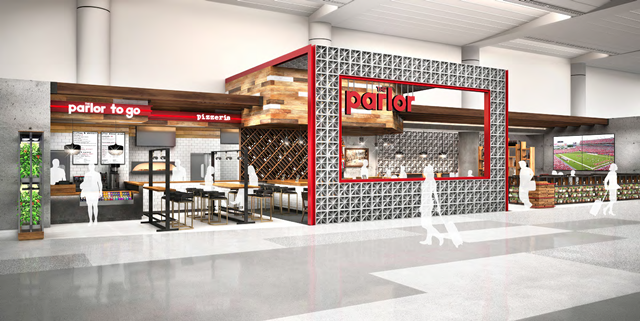 In addiction, the Group  will also operate two additional new Starbucks® store – one in the Terminal 3 North Concourse and the other in the South Concourse. The new food and beverage locations are expected to begin to open later this year and into early 2020, aligning with the airport's modernization project.
Additional restaurant details will be available in the coming months.