Working for the Business Development Department of HMSHost (Autogrill Group) means winning major contracts; the kind of contracts that enable the company to operate a restaurant  in an airport, a railway station or a motorway: the key transportation hubs of our time, and symbols of a world marked by mobility.
This is a strategic department, tasked with conceiving and redefining spaces that have taken on a leading role in the consumer experience over time.
In this sector, competition is fiercer than ever, and making a success of it is not an easy task.
Over to the professionals
How do you close a contract? How do tenders work? And, above all, what really makes a difference? 
We asked these questions to the Group's staff entrusted with carrying out such activities.
The picture that emerged is of a world that has rules of its own; a world where, to quote industry veteran Derryl Benton,  the collective HMSHost teams in America and Europe may have to take part in 10 tenders at the same time, perhaps in 5 different continents.
The work is undoubtedly hard, but it is also packed with satisfying, team-building challenges.
What is the secret to winning? A mix of skills and teamwork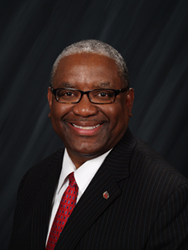 Derryl Benton,
EVP of Business Development
"When we take part in a tender, we try to put together the best team for the specific location. Sometimes the team consists of 20 to 30 people, including Marketing, Finance, Operations, engineering and legal specialists.
The work can take months, even years, and the credit for every success story goes to the team as a whole. Our team has extraordinary memories of the tender for the Fort Lauderdale - Hollywood International Airport, because we were awarded all the possible spaces (26 locations) despite being new to the airport."
Some locations at International Airport Fort Lauderdale, Hollywood
Every tender has its story
In this sector, there are many factors at play. If a formula works for one location, that is no guarantee of success for another, because every tender has its own unique story. The assessment criteria of landlords may vary from country to country, but also depending on the business channel or on other criteria.
In this respect, Amy Dunne's words are enlightening.
"A tender for a motorway concession is very different to one for an airport.
First of all, the capital involved is different: for motorways, investments are generally higher because concessions contracts have a longer average duration; not to mention environmental aspects, which, in the motorway channel, are absolutely paramount compared to a location set, for example, in an airport."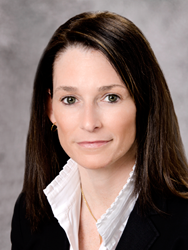 Amy Dunne,
Vice President,  Business Development, HMSHost (Autogrill Group)
Knowing how to interpret flows of passengers
Clearly, the tender must be based on the needs of the end recipients of the service: the traveling public. In this regard, the ability to identify and correctly interpret current (and future) flows of passengers is a quality much appreciated by landlords.
The importance of understanding flows of passengers is underscored by Anthony Alessi, Vice President, Business Development at HMS Host NA.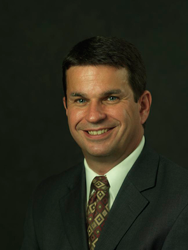 Anthony Alessi,
Vice President, Business Development di HMS Host NA
He adds that "accurately interpreting flows of passengers is paramount to ensuring we are serving travellers the most innovative, and beneficial travel experience possible, and also to strengthening our reputation of expertise in this industry.
Analysing flows of passengers based on airline enplanements, terminal traffic, and the locales being serviced–and then matching that to popular regional and national restaurant trends is a crucial part of the important formula we use when determining an offering that will best serve travellers as well as our landlords."
It is fairly reasonable to say that, while national brands are generally preferred in the motorway channel, at an international airport the right combination of local, regional, and international brands is the desired offering, in order to embrace the eating habits of a more varied customer base.
The decisive ingredients
During the tendering process, in addition to counting on an extensive and diverse brand portfolio, it is important to consider other factors that could be decisive in the assessments of landlords, such as the Group's operational know-how and expertise at the international level, and the design & construction talents applied to individual stores. 
According to Bryan Loden, Vice President of of HMSHost, "the quality and innovation of the architectural solutions the Group offers are decisive in the awarding of contracts.
Moreover, Autogrill's international leadership is a competitive advantage to developing in new geographical areas, but also to strengthening in the Old Continent, as confirmed by the recent openings in the airports of Manchester, London Stansted, Helsinki, Düsseldorf and Frankfurt."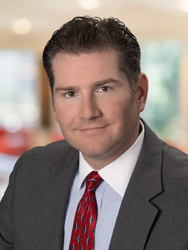 Bryan Loden,
HMSHost Senior Director Business Development
Some locations in the airports of Manchester and Helsinki
The future
China, Asia and the Middle East.
Michiel Reuvers, Senior Director Business Development for HMSHost International, has no doubt about which markets to focus on in the future.   But he also believes that thinking about tomorrow is much more than a purely geographical matter.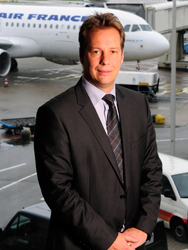 Michiel Reuvers,
Senior Director  Business Development di HMSHost International
"In my opinion, one of the strengths of the Business Development Department is our ability to capture the global trends in catering on the move.
This ability to listen is enhanced by our work, which takes us to many cities, trade shows and conferences worldwide. Those judged most suitable and sustainable are then included in the new concepts that we offer the market. "