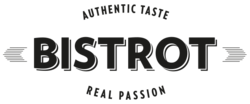 Bistrot offers a concept of quality based on the enhancement of regional recipes and recovery of craftsmanship food skills.
Developed in collaboration with The University of Gastronomic Sciences of Pollenzo and awarded Best Railway F&B Offer at FAB awards in 2013, it is an emblematic concept of the new way of restoration of the Group. Bistrot offers an idea of quality that, through the selection of local producers and km 0 products, establishes a new alliance between travel locations and territories.
Realized as a modern urban market, using environmentally friendly materials and technologies, the restaurant offers an accurate gastronomic offer, giving ample space to the typical food and wine of the local contexts in which it is inserted.