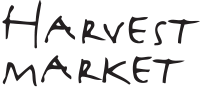 It's the new generation of the concept of free flow restaurant that blends quality, authenticity and sustainability.
Harvest Market presents a minimal design "local market" style, with an on display kitchen and products shown in reach of customers, which helps to create a casual and cheerful mood.
In the menu the dishes of regional tradition stand out, as well as seasonal recipes made with local ingredients 0 km. The catch phrase 'Fresh and Local' was the drive behind the design development with the main focus on the fresh produce and food offer displayed in integrated chill wells, cabinets, merchandising gondolas and produce bins. A continuous front counter with an integrated tray run allows the passenger to select food and juices from the displays. An open style show kitchen runs the length of the front counter where selected food can be cooked in front of the customer. A separate bakery and juice station is located in the centre with an array of bakery items and fruit.