"Autogrill is a strategic partner with which the University collaborates in the conception of projects that incorporate a new vision of food on the go linked to sustainable quality."
Because we know who we are.
We are the first operator in the world in food services for travellers: this is a statement that for us becomes an assumption of responsibility. We are aware of the influence we have in this sector and we want to be drivers of change.
From this aspect, we think that the University of Gastronomic Sciences in Pollenzo can make a significant contribution to the transformation process of our business model. We share a food philosophy and we are aware of the difference we make to the spreading of virtuous practices.
Because we are responsible.
This is the time to think about the future. The sphere of responsibility of a global leader like Autogrill invests in scenarios that will affect the world of tomorrow.
From this viewpoint, we are greatly helped by the University's role in research into food and production models that respect the territory, the environment and ecosystems. Social responsibility towards the community and territories blends with the very concept of quality, to offer a commitment and guarantee with long-term sustainability
Because we know travellers' tastes.
We enjoy a privileged observation point. We are aware of all the main trends that drive the evolution in the world's food styles. Our clients are increasingly more interested in the origins of ingredients, how they are prepared, their history and their environmental impact.
The University works in the same direction, enhancing local producers, high-quality supply chains, regional recipes, zero-km healthy food and recuperating artisan processes. The UNISG approach to research and development represents an active link along the development path for new models, new processes and new solutions
For all these reasons
, we are convinced that collaboration with the University of Gastronomic Sciences in Pollenzo can even help in designing the Autogrill of tomorrow:
A kitchen of territories, a set of diversified ideas of concepts and eating places where it is possible to enjoy an "immersive" experience in local flavours and gastronomic cultures.
Bistrot Milano Centrale: the first excellent result of this partnership
About the University of Gastronomic Sciences in Pollenzo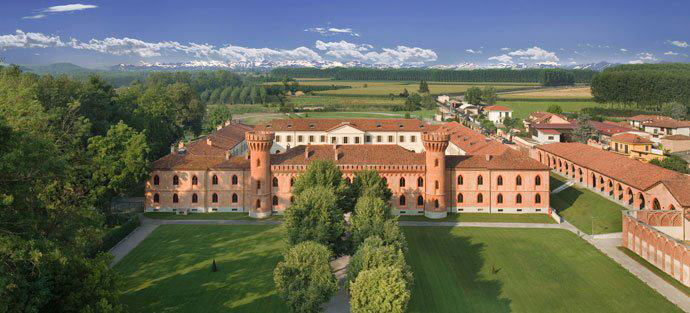 The University of Gastronomic Sciences is a themed university that intends to help shape gastronomy in the future, promoting a new food philosophy that aims to spread virtuous practices linked to enhancement of local produce, attention to the quality of ingredients, the seasonality of products and recuperation of artisan processes.