This is the story of Academy, the program through which we shape our future.
Academy is an ever evolving initiative about which we have a lot to tell.
The need of learning and developing competences is becoming crucial for companies like ours that is seeking for efficiency and expertise from every co-worker of the group.
When HR department people from European countries met in Brussels in November 2013 to discuss the project, the aim was to develop an international training program capable of strengthening the Group's identity through the creation of a common organisational culture, based on shared languages, competences, tools, and best practice.
A parallel aim was to encourage the cooperation among colleagues coming from 9 different European countries; training sessions is also an occasions to meet up and get to know each other. As a key rules we've choose to drive sessions in many European places and to use english as a common language. Still to maintain a great international perspective Academy is supervised by Ilaria Bottaro (from Italy) and Delphine Chambost (from France).
"A permanent, modern, international training program."
This idea of an Academy, as a common repository for learning as been growing gradually to commit with the group evolution and organisation: giving rise to a permanent, modern, international training program. This was to meet a need arising out of the express requests of our colleagues, which had clearly emerged from the results of the Engagement Survey.
"We wanted an open program, capable of supporting change"
We wanted an open program, capable of supporting change without disregarding our people's needs. This is why Academy is constantly evolving: it reflects both changing business conditions and the various aspirations and training needs of who works in the company. Academy offers various initiatives aimed at the continuous development of our employees, both trough actions intended to strengthening technical competences, and through training and professional development projects intended to result in actual benefits for the business.
Brussels was only the beginning: over the first year we've started Academy and Academy Operations: the former, dedicated to our Headquarters' personnel, the other to the network's employees, already active in Italy and Spain, and soon available also in France, Belgium, and The Netherlands.
What people say about Academy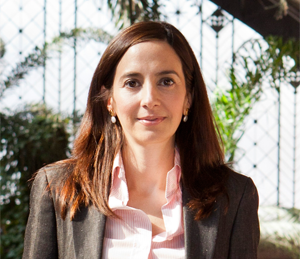 "A small concession is the first step to resolve a problem"
"Prior to Academy, one of the aspects I found more difficult in my job was to accommodate all the needs of those involved in an activity.
Academy has given me the chance to understand how to resolve what appears to be as a deadlock: now I analyse problems as a whole and I know that often a small concession is a big step forward towards the ultimate goal."

Myriam Rodriguez, Procurement Manager, talking about the Course in Negotiation
"Now I have a more exhaustive picture of my job"
"The most difficult aspect in managing complex projects is to balance interests, costs and time at disposal by sometimes working under pressure. This is why a good leader is one who succeeds in taking everything into account and making the whole team work with the awareness that getting as much as possible out of one's work is the primary goal. The course in Project Management Advanced has been very useful because I have been taught to have a more detached and exhaustive look on the projects to be managed. This is done in an involving manner and with well trained teachers. Moreover, the whole course is taught in English and so it is also a useful exercise for those who work in a strongly international context on a daily basis."

Claudio Cobrera, Maintenance and Opex Manager, interviewed on the course Project Management Advanced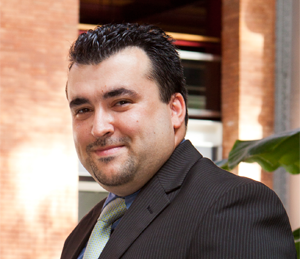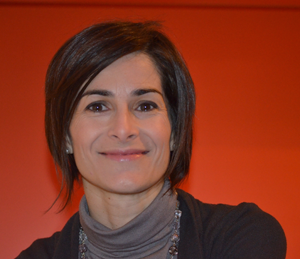 "A really effective method"
"I have chosen the courses about subjects in relation to which I felt less prepared, and I must admit I am satisfied. I believe that the secret lies in method: through the simulation of typical working situations, in which you have to interact with other colleagues just as it happens in the office, trainers really succeed in providing course participants with a comprehensive set of tools and techniques applicable in daily activities."
Monica Sini,  Senior Legal Specialist, talking about the training techniques adopted in class.
What people say about Academy Operations
"Team work and organisation to achieve results"

"In my job, efficiency is fundamental. Here, all is moving and ever changing: customers, products, and even the business volume are subject to hourly, rather than seasonal, peaks. You can face all this only by working in team and by relying on an organisation of the work as much effective as possible: now, thanks to the techniques I have learnt, I know how to motivate the team and manage resources at best."

Giuseppe Lo Re, Manager in Ponte Scaligera, commenting on the "The team for business" and "Organisation of the work" courses by Academy Operations
"I have understood that the company believes in me and wants to give me the chance to evolve"
"Academy has involved a substantial step forward in training, both in terms of contents and in terms of the ways to benefit from courses: online courses offer great interactivity, reproducing environments and situations typical of one's daily job. There is great enthusiasm and proactivity around these courses: now, employees themselves ask for new courses."

Marta Mori, Manager in Serravalle, commenting on Academy Operations' courses, including, in particular, the online courses