We are a company of people who create products and services for people: the centrality of the person, passion and communication are the hallmark of all our initiatives.
Employees
Employee engagement index

grew to 69%

New platform

Open Line

to report non compliant behavior and virtuous actions

at work

In Italy

health

prevention campaign

in collaboration with ANT ONLUS

New

My Time

Program to manage working hours in a more flexible way

In the U.S.A.

In Italy

work

experience schemes

in local communities

Training Project

People's First

in North America

Star Hospitality

Training Plan

based on customer service

in the U.S.A.

Health and Safety

Committees

in Italy and France

Ethical certification

SA8000

for Autogrill S.p.a.

Training hours

1,9 ml

during 2017
Paying care and attention to our employees is a distinctive element in our approach to people. 
We are therefore constantly engaged in developing initiatives and services for them, to reconcile business efficiency with the needs and specific characteristics of each of them.

Dialogue with employees
For the sixth consecutive year, Autogrill decided to administer the "Do You Feel Good engagement survey". The area analyzed to measure employee engagement were:
satisfaction: level of satisfaction that an individual obtains from his/her work within the organization
pride: pride and sense of belonging to the organization
commitment: level of correspondence between the personal objectives of an individual and the objectives of an organization, represented by the desire and the motivation to remain in the company
Be Competent: New evaluating scheme extended also to the International area, for the continuous development of the Group.
Open Line: In May 2016, the Group launched the Open Line initiative, a European platform opening an additional two –way communication channel for the benefit of the employees and the organization.
The tool is extremely use- friendly and allows individuals to directly report any behavior non-compliant with the company code of ethics or particularly virtuous behaviors, protected by privacy.
In North America, HMSHost provides to all employees a toll-free number available 24/7 to air any concern or problems, in addition to a web-based line to access policies and training activities.

Discover more visiting Work environment e Training & development sections.

Training

In Autogrill we believe that to train our People is an investment of value for our Company's growth. Over the years, development and training plans have been built around the person, who takes an active role in professional growth through direct, proactive involvement.
Training takes the form of traditional classroom lessons but also an increasing emphasis on online, social and interactive learning.
Academy
"Academy", for example, is the European training program designed to develop the abilities of each employee by offering specific learning opportunities according to the professional milestones reached. The program also aims to improve integration among co-workers by providing occasions to meet and interact and creating a common language and culture. For store personnel, "Academy Operations" is a training program that combines managerial and front-line skills through a curriculum of classroom and online courses.
 The tutoring and coaching method helps reinforce employee commitment and is a fine example of supporting internal growth and encouraging potential.
Manager in Training and Essential Skills for Supervisors
In North America, the Manager in Training program is designed for newly hired or newly promoted managerial staff. The goal is to provide essential skills in a number of aspects— from human resource management to IT, safety and security, cash administration and the handling of food products—and create a basic team of operations managers.
The new program Essential Skills for Supervisors is focused on leadership skills, relationship management, communication and training.
Training courses are managed locally on the basis of specific needs and any requirements imposed by the location and includes programs aimed at both employees and management, with content covering hospitality, sales, teamwork and coaching.
Most of the training addresses to the middle management ( Point of sale Directors and Managers). 50% of the training hours were dedicated to managerial skills.
Discover more visiting Training & development sections.

Diversity and equal opportunity
As defined in the Code of Ethichs, in most countries, the Group has also set up systems for the reporting of any discriminatory conduct.
A platform called "Open Line" has been launched in 2016, as an additional two-way channel of communication between Autogrill and its staff. This is an immediate and user-friendly way of drawing attention to any conduct inconsistent with the Group's Code of Conduct, but also of signaling excellent behavior, while ensuring the confidentiality of information and the privacy of individuals.
In 2017, monthly use of the platform increased by 40%. It was also found that 45% of people reporting a case through Open Line decided to share their personal data. This is encouraging when compared to the external benchmark (in Europe, 66% of people prefer to remain anonymous).
In 2018 the Group plans to extend the platform from five to nine countries.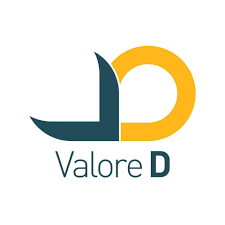 For a few years, Autogrill Italia has been a member of Valore D, Italy's first association of large firms dedicated to promoting women in leadership roles. Valore D fosters an innovative corporate organization. 
In North America, an internal program called Women's Leadership network (WLN) provides women with opportunities for networking and improved leadership skills to enhance their personal and professional growth. WLN aims to support diversity in leadership roles at all levels of the business, to help the company and the sector succeed.

Discover more visiting the Diversity section.

Protection of human rights
Autogrill following its Code of Ethics at all times and embracing the highest international standards, works to instill a responsible business culture in everything it does and along the entire value chain, by building trust and mutual satisfaction with its trading partners and employees and communities it serves. The Group promotes constructive dialogue and supports social, cultural and observing all local, national, and supranational laws for the protection of human rights.
Meanwhile, Autogrill believes firmly in respecting and valuing local cultures and works to protect traditions, customs, and environmental and cultural assets, thereby contributing to the economic well-being and growth of the educational projects designed to uplift people, improve their living conditions, and protect the natural heritage.

Community
Food Donation Connection

3 Mln

meals

donated in U.S.A.

HMSHost Foundation fight against

poverty

in the local communities

In Italy collaboration with

Banco Alimentare
We help no profit associations through money donation, fund raising operations ,food products and material goods normally used in the  management of the points of sale.
In 2017 the Group's donations exceeded €5 million (3% direct, 10% indirect and 87% in kind).
Of particular note is the support given to our HMSHost employees in the wake of the hurricanes that struck the southeastern United States. The U.S. subsidiary made an immediate donation to cover basic necessities and organized a fundraiser to get other Group companies involved, through direct contributions as well as donations from their employees.
Donations in kind in 2017 went to a number of local and national food banks, mainly in Italy and North America.
Autogrill Italia renewed its commitment to helping the needy by donating food primarily to Fondazione Banco Alimentare and to other community organizations.


HMSHost Foundation
HMSHOT foundation was established in North America as a charity initiative whose mission is to fight poverty in local communities. Through the implementation of solutions developed in collaboration with a number of local agencies and organizations the new foundation is committed to:
fighting hunger and promoting a proper diet by means and targeted programs ;
promoting economic stability through training and favoring employment;
promoting the development of the younger generation through education and training;
respecting veterans and their families via programs targeted to understand their needs in terms of food, acceptance, medical requirements , training and employment.
The program runs in approximately 1,000 stores located in airports and on the highways in U.S  and Canada.