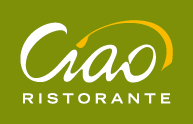 It was born in 1981 and it represents the main formula of free-flow restaurant of the Group in Italy.
Ciao allows customers to compose their own meal moving freely between the different islands - from first to second course, from salads to desserts - without having to wait in line.
The gastronomic offering of the restaurant is inspired by regional Italian traditions and menus are changed periodically according to seasonality.