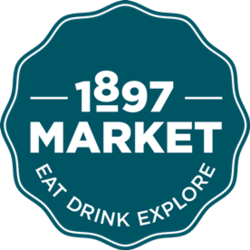 It's the brand new distinctive concept of urban gourmet marketplace, developed by HMSHost through a partnership with US celebrity chef Todd English.
Named for the year HMSHost was founded, 1897 Market, is meant to be an emporium for the senses where travelers can experience a full immersion into authentic & crafted tastes before jet-setting.
The concept is actually present at Charlotte Douglas International airport offering travelers a top quality menu ranging from pizza, carefully handmade and cooked in the wood oven, to grilled meat specialties. The store includes also a marketplace component characterized by country & shabby chic style layout where guests can find a selection of quality products and gifts for real foodies.